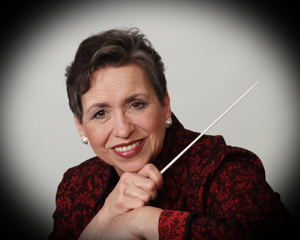 Karen Nevins, M.A. in Performance
"Teacher of Singing"
"Promoting Vocal Health"
Welcome Carillon Women's Chorale!
Our numbers are increasing for another wonderful year ahead!
Ladies, I will post calendar dates and announcements on this page until our Carillon website software update is completed. I hope you'll take advantage of this means of confirming information that pertains to Carillon! You can logon anytime of the day from anywhere to access this information even if you're unable to access your email! If you wish anything to be posted, please email the appropriate information and I'll gladly post. I will happily post any website you feel is pertinent to Carillon business or to our membership!
Calendar of Events
REHEARSALS
Mondays - 6:30 to 8:30 pm - Lincoln High School Choir Room
DECEMBER
December 14 - Lazyboy Center, Monroe Community College by invitation of the Agora Chorale conducted by Catherine Brodie.
2010 REPERTOIRE
Holiday
Deo Gracias - Jim Leininger
Ave Maria - Michael Head
I Gave My Love a Cherry - arr. Michael Neaum
Lux Aeterna from Missa - Z. Randall Stroope
Christmas Pipes - Brendan Graham/arr. John Leavitt
Ding Dong, Merrily on High - arr. Joyce Barthelson
Cantate Domino! Alleluia! - by Cristi Cary Miller
A Carol for Today - Derek Hyde
Christmas Is Coming - arr Lana Walter
Puer nobis nascitur (Unto Us A child Is Born) - arr Lana Walter
Silent Night - Mark Hyde
Auld Lang Syne (Scottish) - Lee R. Kesselman
Spring
How Can I Keep From Singing? - arr. Gwyneth Walker
Come, Ye Makers of Song - Ruth Watson Henderson
Wood River - Connie Kaldor/arr Willi Sqozdesky
Dies Irae (Day of Wrath) - Z. Randall Stroope
A Million Miracles - Paul Carey
Liebst du um Schonheit - Clara Schumann/arr Drew Collins
Faith Is A Bird - Elizabeth Alexander
Wade In The Jordan River - arr. Clifton J. Noble, Jr
The Log Driver's Waltz - arr. Ron Small
2009 REPERTOIRE
"The Magnificat" - Nicholai Porpora
The Huron Carol
A Snow Legend - Joseph Clokey
This Christmastide
How Far Is It To Bethlehem
Silent Night
Jazz Christmas Trio -
Auld Lang Syne - Lee Kesselman